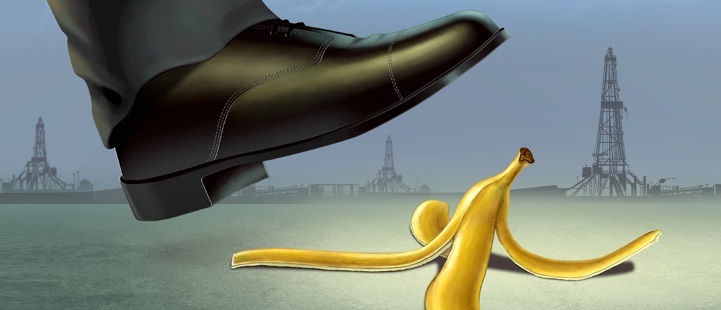 Title due diligence in certain transactions may seem like an onerous part of the deal, causing some to speed through it and overlook critical issues. Your due diligence process is the most effective insurance policy against title busts and loss of mineral value. However, in our experience, we have seen some big mistakes made by mineral buyers that generate big regrets down the line.
Here are four big mistakes we see made all too often:
Overlooking Location-Specific Risks
Not Getting the Executive Rights or Other Rights to Lease
Acquiring Partial Rights Only
Skimping on the Diligence
1. Overlooking Location-Specific Risks
When evaluating a potential acquisition, the location of the asset can present complications that should be reflected in your economic model and reviewed during your due diligence. The geographical variation in mineral law, title history and local regulation can cause friction in both wide-reaching mineral acquisition programs and pure-play projects. It is critical to understand and plan for such factors before launching your program. For example, in West Texas, you'll encounter complex chains of title and segregated leasehold rights that take longer to confirm. In Louisiana, you'll want a subject matter expert to evaluate the unique title constructs of the Louisiana Mineral Code including servitudes, usufructs, and acquisitive prescription. Misinterpreting such statutes can lead mineral buyers to paying a party for minerals they do not rightfully own. In the Utica and Marcellus regions, pay attention to the various forms of dormant mineral acts across Ohio, West Virginia and Pennsylvania to ensure that (a) the landowner owns the minerals, and (b) has not lost them pursuant to such statutes. In numerous regions across the US, regulatory matters such as pooling and spacing, surface restrictions, and environmental regulations, can restrict development of the property and devalue your investment if not accounted for properly.
2. Not Getting the Executive Rights or Other Rights to Lease
Be careful who you buy from! Some mineral owners do not hold the rights to lease their minerals, meaning they do not have the executive rights. When dealing with trusts, estates, guardianships or foundations, be mindful that legal entities may be established by unrecorded documents containing provisions restricting or preventing the right to sell or lease; therefore, you will need to review the ownership rights and not just run the chain of title.
3. Acquiring Partial Rights Only
An industry best practice is to buy all the mineral rights from an owner - both hard rock minerals and oil and gas minerals. Carefully review the conveyance deed to make sure you receive them all. Also keep in mind that any non-participating royalty interests that have been carved out of your target interests will reduce your future royalties.
4. Skimping on the Diligence
Don't let anyone fool you into thinking that 'limited' or 'cursory' title work will be sufficient for all acquisitions. You can confirm represented title interests in many cases without performing patent to present title research. However, in the absence of sufficient or credible title documentation provided by the seller, the only way to determine mineral ownership is to run full mineral title. Be aware that the cost of running patent to present mineral title may make some acquisitions uneconomic; however, in these cases, 'limited' title is not a viable substitute but rather a misuse of time and money.
Don't let your desire to get a deal done and closed cloud your judgment. Be smart about your due diligence and hire experts in key areas where you might have a blind spot.
It might even keep you from making a big mistake. Contact our team or email me directly to get help with your project.