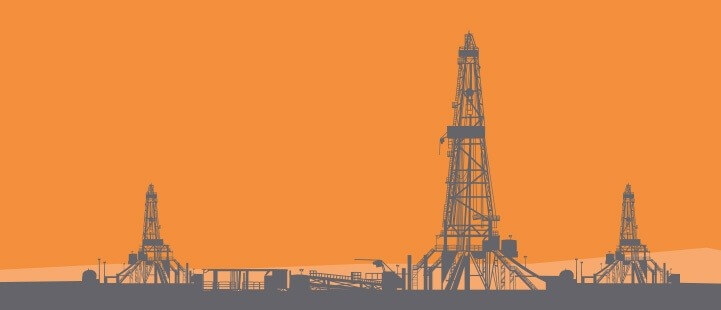 What landmen should know about this quarter's E&P transactions in Texas.
The field report for this current issue will cover activity in the Permian Basin, Railroad Districts 8, 8A and 7C, in addition to covering activity in RR Districts 1-6. The Permian is the most active basin with 339 rigs currently running. It is worth noting that in comparison to a year ago, the rig count in the Permian was 141 rigs, less than half what it is today. In a distant second, the Eagle Ford remains active with 75 rigs, followed by Haynesville 37, East Texas 20 and the Barnett 5. This explosion of activity in the Permian was created by massive investments from public and private companies because of the play's superior economics and low commodity prices. However, Permian acreage comes with a continuous drilling commitment and if left unfulfilled, companies may lose significantly on their investment.
In more established gas plays in Texas such as the Barnett, Haynesville and downdip leg of the Eagle Ford, larger independents and majors are putting together exit strategies in order to gain entry into a basin with a higher return like the Permian and SCOOP/STACK. Whereas companies without balance sheets in the Permian are taking this opportunity to increase their position in the Eagle Ford and Eaglebine. Sanchez Energy and Blackstone Energy Partners formed a 50/50 joint venture partnership acquiring Anadarko's Eagle Ford Comanche assets located in Zavala, Dimmit and Frio counties for $2.3Bln. Anadarko will use a portion of the proceeds to invest in the Delaware and DJ Basins.
Other recent Eagle Ford transactions include SM and EXCO's sale to Venado for $800MM and 300MM respectively, and the purchase of Karnes acreage by EV Energy for $59MM. In the Permian, Parsley is buying Double Eagle's 71,000na for $2.8Bln, and Noble acquired Clayton Williams for $2.7Bln. Marathon recently bought 21,000na from Black Mountain for $700MM and a month earlier spent $1.1Bln for 70,000na from BC Operating. We also see smaller companies such as Halcon, Lucas, and Lilis gaining a significant position in the Permian. In addition to high M&A and drilling activity, billions of dollars are exchanging hands chasing mineral interest and royalties. The effect of this flurry has caused the price for lease bonuses or mineral/royalty purchases to skyrocket.
With all this regional activity in Texas, how is a landman and landwork affected? If we look at RR Districts 1-6, most acreage is held by drilling or operations so the amount of landwork related to this acreage is limited. Many landmen in this region have left the industry to find work. Compare this to the activity in the Permian, which is a region with more jobs than landmen, a trend that I anticipate will continue for quite some time. The deficiency of landmen in the Permian is an employment opportunity for those with the ability to travel. However it's important to note that with the market downturn, we've seen companies changing their policies on travel and excluding such expenses like lodging, or limiting mileage and meals reimbursement. Other companies may still allow for these reimbursable costs but have placed more constraints on the days and hours landmen may work. Despite these changes there is a silver lining - most work can now be done online for certain projects.
Like all areas of Texas, West Texas has its own land and title issues. One of the most difficult issues for landmen in this region is segregated leasehold rights, where a portion of the leasehold estate becomes separated (or expires) from the original lease which remains held by production because of vertical/ horizontal Pugh clauses, farmout agreements or other trade terms. Subsequently, operators take a new lease on the expiring acreage and the cycle repeats itself many times, especially for old HBP leases. The result is a leasehold estate that now resembles a 3D puzzle. Segregated leasehold rights are not only a major issue for operators but for mineral buyers as well, so "Buyer Beware". Dealing with these complicated matters takes time and having an experienced West Texas Landman on a review team is a true asset.
I believe that the future looks bright in 2017 and beyond for all landmen in the Districts covered by this report. There is a renaissance with gas drilling in South and East Texas as the demand from Mexico and Gulf Coast LNG facilities continues to increase. New technologies in drilling and completion will provide even more opportunities for oil and gas development. To be ready for these challenges, and to ensure you stay on the top of the list, continue to grow your knowledge by attending seminars/webinars, reading industry publications covering technical, legislative and current events and keeping your AAPL certification (and membership) current. Register for an AAPL webinar or check out the AAPL Independent Contractor Toolkit, both are great resources available to all members.