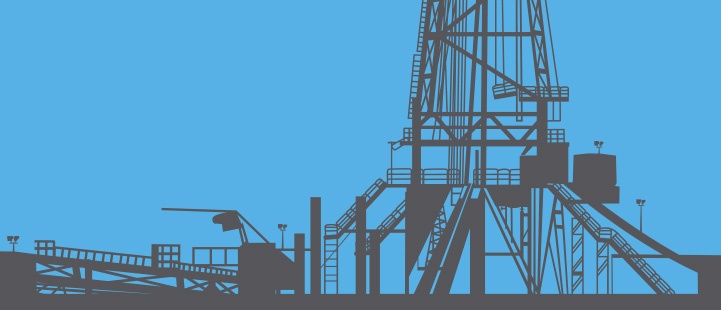 Billions of dollars are exchanging hands chasing mineral interest and royalties.
This edition's Texas Landman field report covers activity in Railroad Districts 1-6. Drilling activity has remained flat with 75 rigs in the Eagle Ford, 37 in the Haynesville, 20 in East Texas and 5 in the Barnett as commodity prices stay soft with oil trading between $45-50/bbl and natural gas below $3.00/mcf. During this time, there has been significant A&D activity in East Texas where companies are targeting the gas-rich Haynesville shale.
In our last update, we reported on CCI's acquisition of Anadarko's assets for $1bln which included its Carthage upstream assets of 160,000 net mineral acres and midstream assets. In July, Rockcliff paid $550MM for Samson's Haynesville acreage comprising 210,000 net mineral acres and then acquired an additional 60,000 net mineral acres from an undisclosed seller.
These acquisitions are part of a much larger number of companies buying gas reserves. Last month, Caerus Oil & Gas bought Encana's Piceance basin assets for $735MM, and Oakridge Natural Resources acquired QEP's Pinedale field for $740MM. In May 2017, we reported that Sanchez Energy and Blackstone Energy Partners formed a 50/50 joint venture partnership acquiring Anadarko's Eagle Ford Comanche assets located in Zavala, Dimmit and Frio counties for $2.3bln. Shortly after that, Sanchez announced it was selling its Javelina project in South Texas comprising 70,000 acres for $105MM to help fund the JV and other 2017 drilling commitments. The proceeds from Anadarko's sales to CCI and Sanchez/Blackstone totaling $3.3bln will be used to invest in its Delaware and DJ Basins projects. Penn Virginia bought Devon's non-core Eagle Ford acreage comprising 19,600 for $205,000 located primarily in Lavaca county. In addition to all this activity, billions of dollars are exchanging hands chasing mineral interest and royalties. The effect of this flurry has caused the price for lease bonuses or mineral/royalty purchases to skyrocket.
With the high levels A&D activity, there has been a steady demand for landmen with due diligence experience. These due diligence projects customarily last 30 to 60 days because the seller limits the time for buyer's title diligence in the PSA. Often the buyer will not want to spend a lot of time and money on due diligence if there are a high threshold and a low probability of exceeding the threshold. The short length of these projects causes landmen to start looking for their next due diligence job within a month after the project starts in hopes of getting on a new project at the end of the current one. In addition to due diligence work, there is a moderate amount of field work related to staying ahead of the drilling rig. This includes clearing drill site title, acquiring the surface use agreements for well pads/facilities, production sharing agreements/units agreement/ easements/row for the gathering systems to handle the new production and curative. Many landmen in this region have left the industry to find work in other fields or relocated to the Permian or SCOOP/STACK areas of OK. On factor working against landmen relocating to other areas where work in plentiful is that companies no longer are willing to pay travel and lodging. Other companies may still allow for these reimbursable costs but have placed more constraints on the days and hours landmen may work. Despite these changes, there is a silver lining - most work can now be done online for certain projects.
I believe that the future looks bright in 2017 and beyond for all landmen in the districts covered by this report. There is a renaissance with gas drilling in South and East Texas as the demand from Mexico and Gulf Coast LNG facilities continues to increase. New technologies in drilling and completion will provide even more opportunities for oil and gas development. To be ready for these challenges, and to ensure you stay on the top of the list, continue to grow your knowledge by attending seminars/webinars, reading industry publications covering technical, legislative and current events and keeping your AAPL certification (and membership) current. I think the single most valuable tool in accomplishing this is the AAPL website. Check it out.