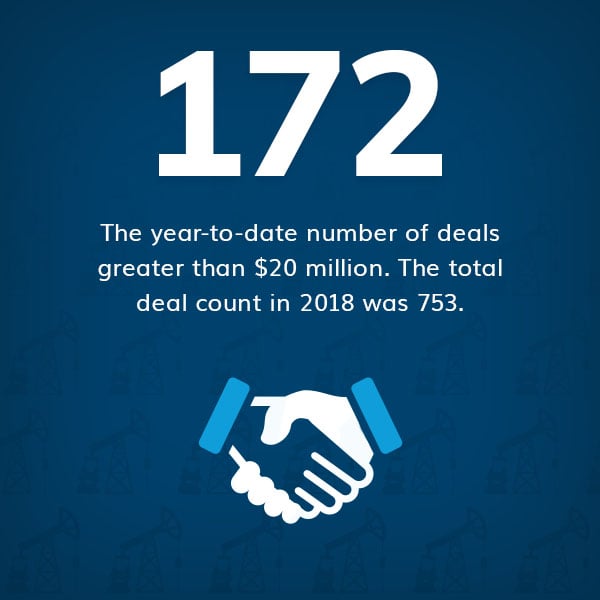 172: The year-to-date number of deals greater than $20 million. The total deal count in 2018 was 753.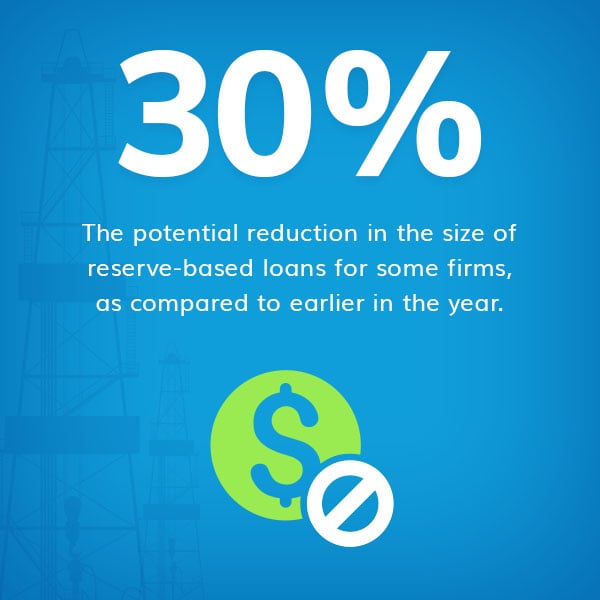 30%: The potential reduction in the size of reserve-based loans for some firms, as compared to earlier in the year.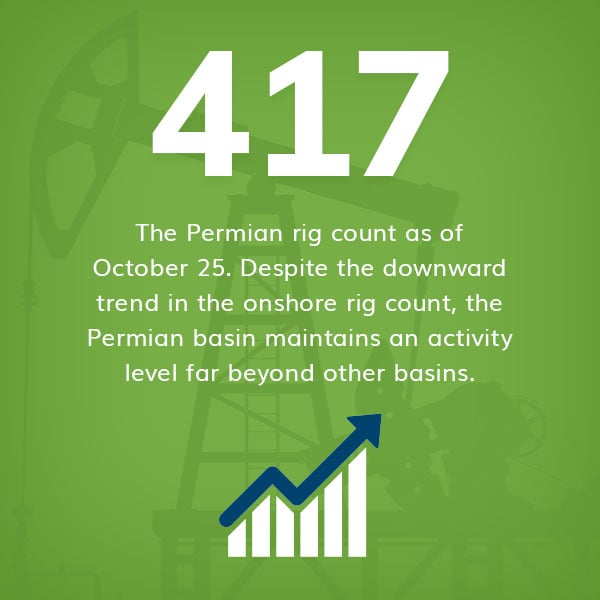 417: The Permian rig count as of October 25. Despite the downward trend in the onshore rig count, the Permian basin maintains an activity level far beyond other basins.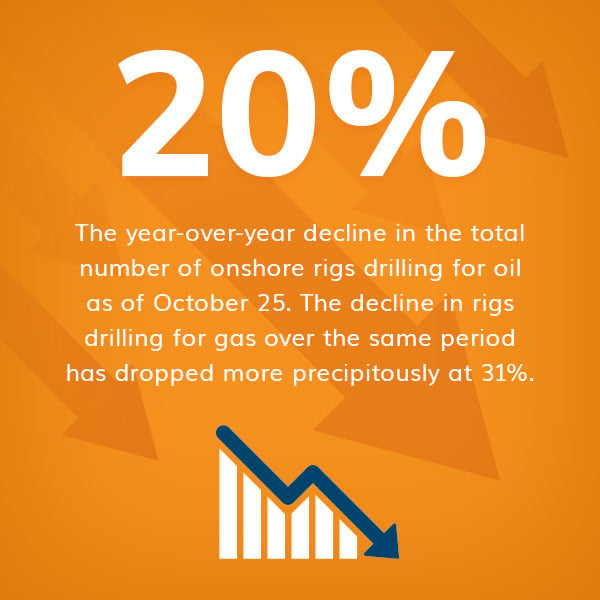 20%: The year-over-year decline in the total number of onshore rigs drilling for oil as of October 25. The decline in rigs drilling for gas over the same period has dropped more precipitously at 31%.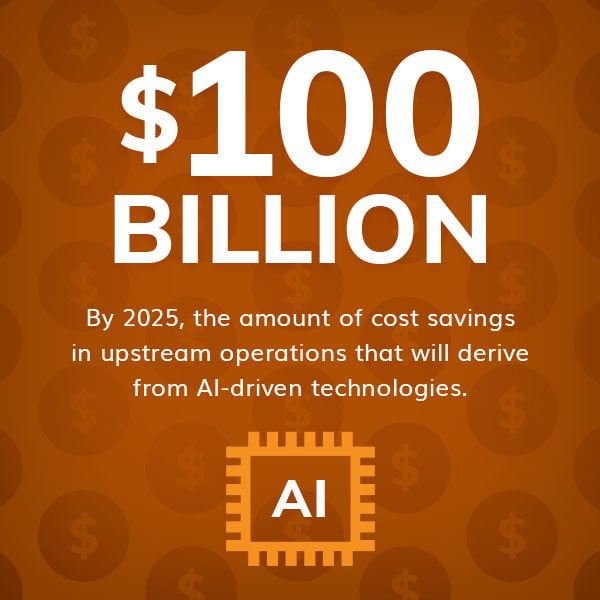 $100 Billion: By 2025, the amount of cost savings in upstream operations that will derive from AI-driven technologies.