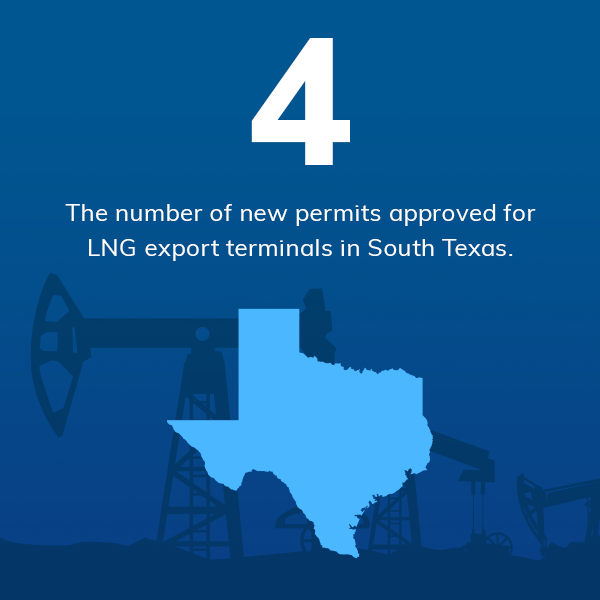 4: The number of new permits approved for LNG export terminals in South Texas.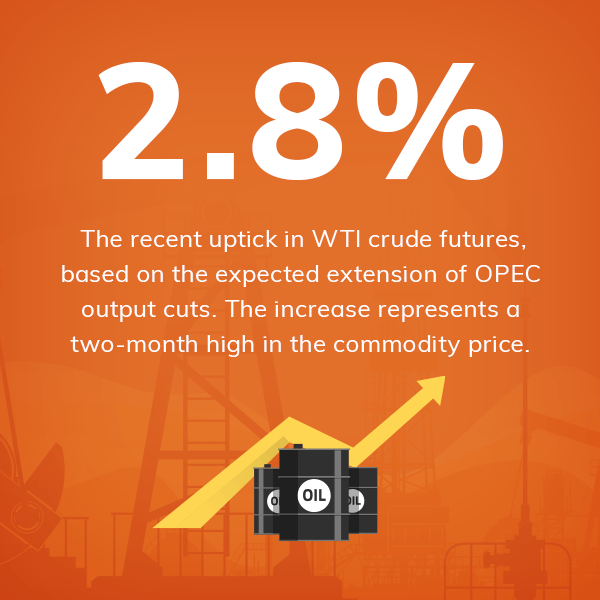 2.8%: The recent uptick in WTI crude futures, based on the expected extension of OPEC output cuts. The increase represents a two-month high in the commodity price.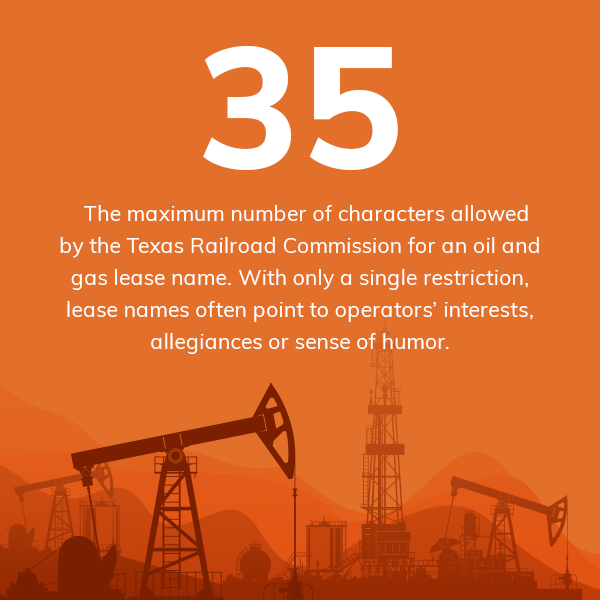 35: The maximum number of characters allowed by the Texas Railroad Commission for an oil and gas lease name. With only a single restriction, lease names often point to operators' interests, allegiances or sense of humor.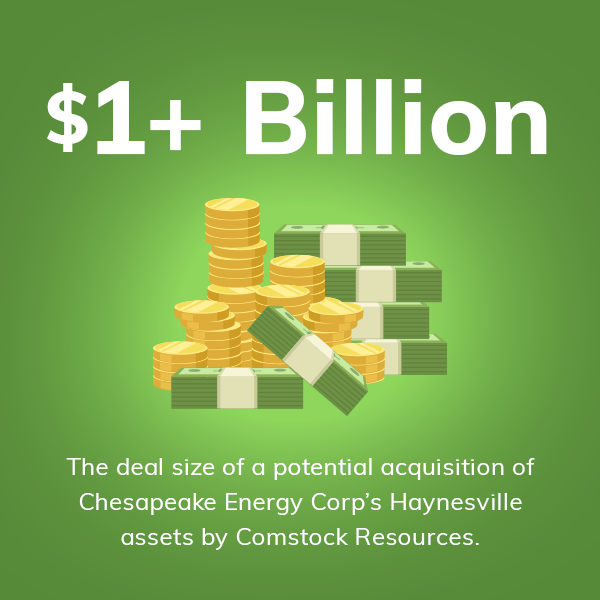 $1+ Billon: The deal size of a potential acquisition of Chesapeake Energy Corp's Haynesville assets by Comstock Resources.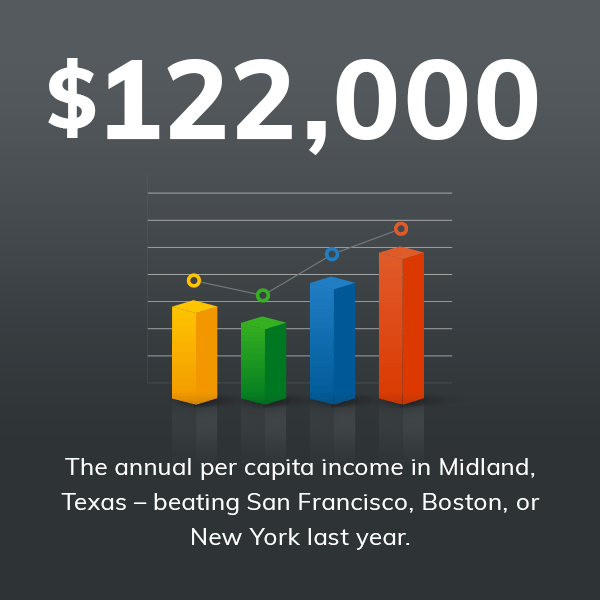 $122,000: The annual per capita income in Midland, Texas – beating San Francisco, Boston, or New York last year.