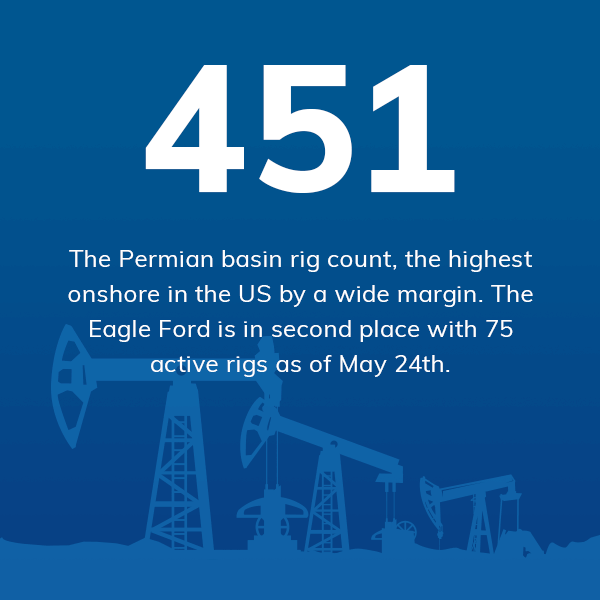 451: The Permian basin rig count, the highest onshore in the US by a wide margin. The Eagle Ford is in second place with 75 active rigs as of May 24th.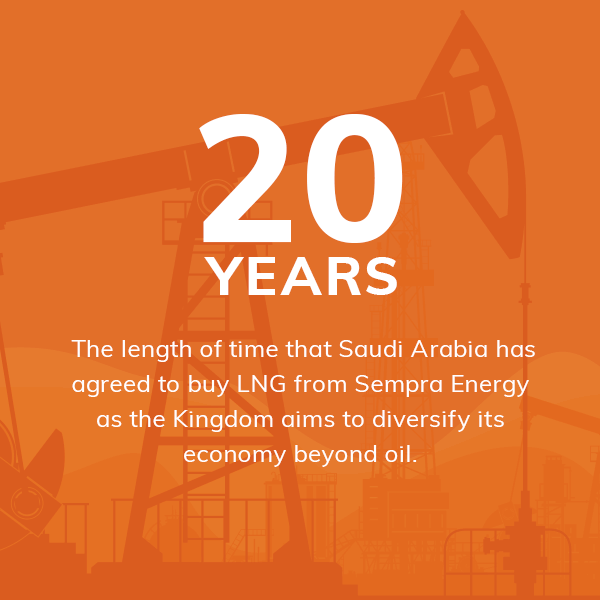 20 years: The length of time that Saudi Arabia has agreed to buy LNG from Sempra Energy as the Kingdom aims to diversify its economy beyond oil.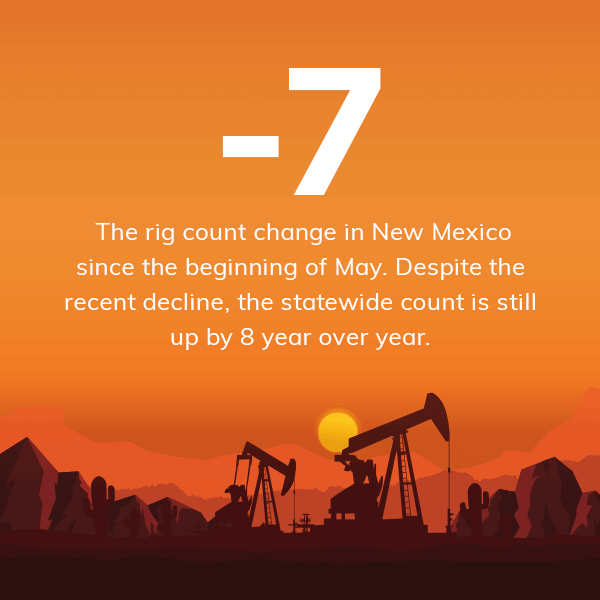 -7: The rig count change in New Mexico since the beginning of May. Despite the recent decline, the statewide count is still up by 8 year over year.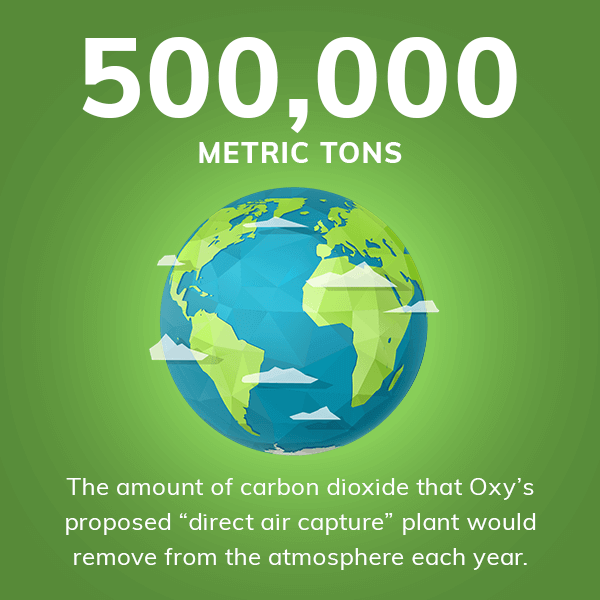 500,000 metric tons: The amount of carbon dioxide that Oxy's proposed "direct air capture" plant would remove from the atmosphere each year.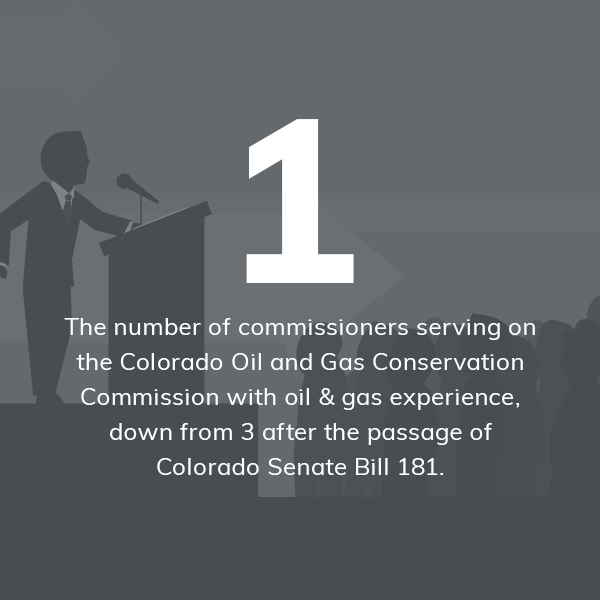 1: The number of commissioners serving on the Colorado Oil and Gas Conservation Commission with oil & gas experience, down from 3 after the passage of Colorado Senate Bill 181.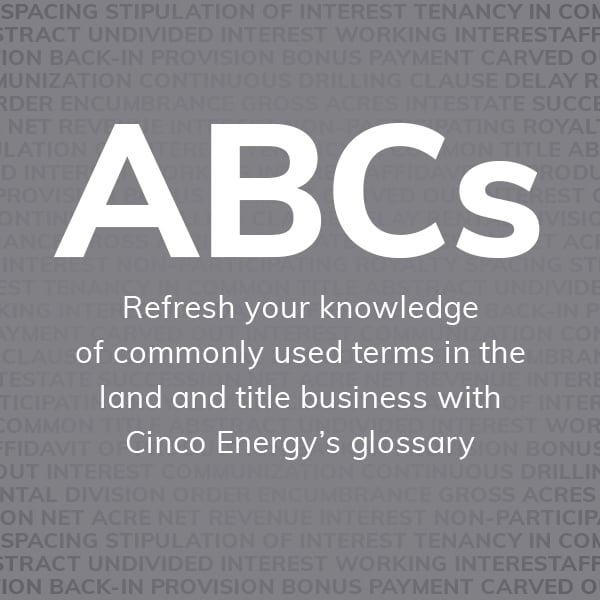 ABCs: Refresh your knowledge on the most common terms used in the land and title business with Part Two of our glossary.