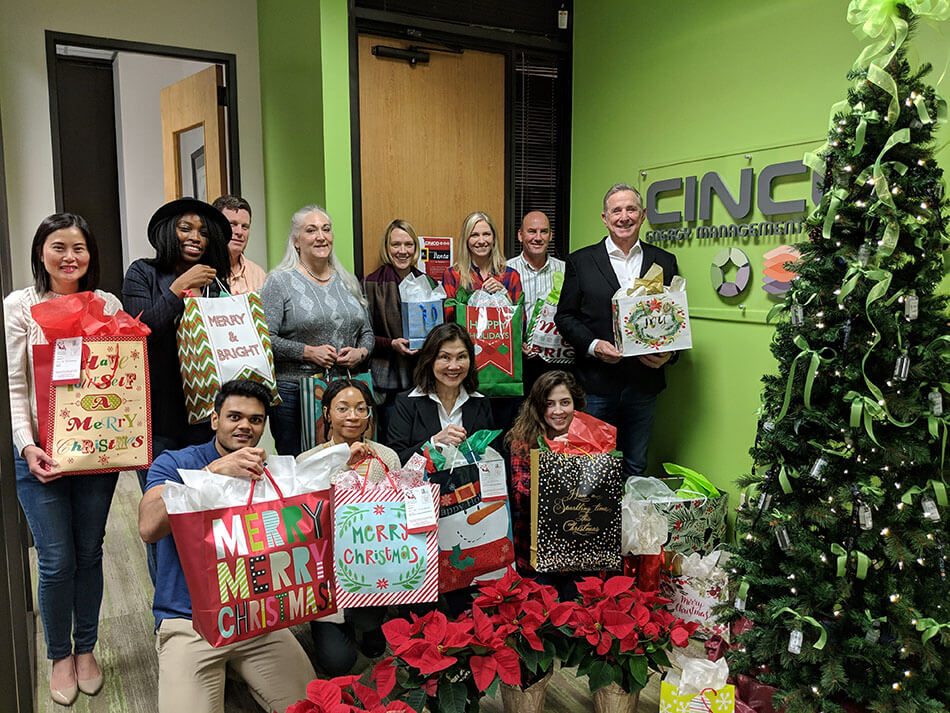 It's no secret: Cinco is the best Secret Santa.
For our 2018 Holiday Charity event, the Cinco team gladly partnered with @FortBendSeniors and became a Secret Santa for local senior citizens. Santa's sleigh was filled to the brim with requests for socks, blankets, slippers and other daily household items from our local seniors; a challenge that our santas happily accepted.
Our sponsored seniors will receive their Secret Santa presents on or before Christmas along with their daily meals from Fort Bend Seniors. Cinco is happy to help fill some hearts full of joy this year and wish a very Merry Christmas to Fort Bend Seniors!
For more information about how you can help our Fort Bend Seniors visit their donation page!