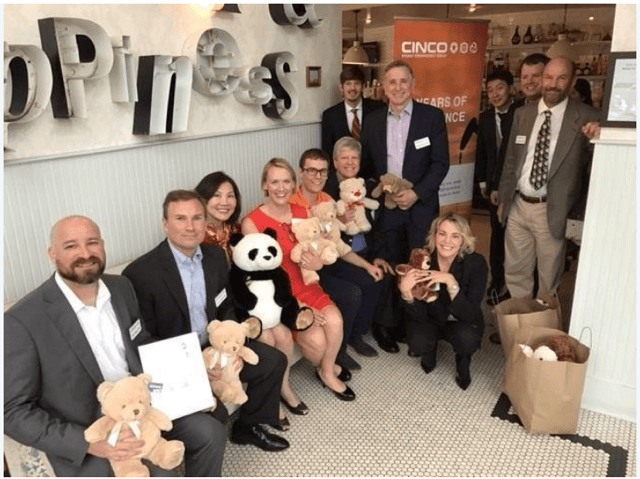 On January 25th, 2017 Cinco Energy Management Group hosted a charity breakfast benefitting Houston Area Women's Center ("HAWC"). We invited oil and gas industry contacts to join us at Liberty Kitchen for a cup of coffee, a bit of mingling and to kick-off the morning with a smile. Anika Jackson, Development Campaign Manager for HAWC was in attendance and provided great information about HAWC, how they support Houston residents, and their upcoming Race Against Violence. Attending guests donated teddy bears to HAWC which be given to children in crisis at intake and to honor each of our attending guests, Cinco Energy Management Group made a donation to HAWC's Race Against Violence.
This charity breakfast is a part of our 'Cinco Cares' program, a series of events that we host to give back to our local community. We look forward to meeting you at our next event, stay tuned!
For more information about HAWC or to learn what you can do to support them in supporting our local community, please visit www.hawc.org.