Cinco Energy, a land management company serving the energy industry, has announced the introduction of a Board of Advisors. These three advisors will leverage their experience and collective skills to help guide Cinco Energy through its continued growth as a leader in US-based land acquisitions, management, services, resources, and intelligence.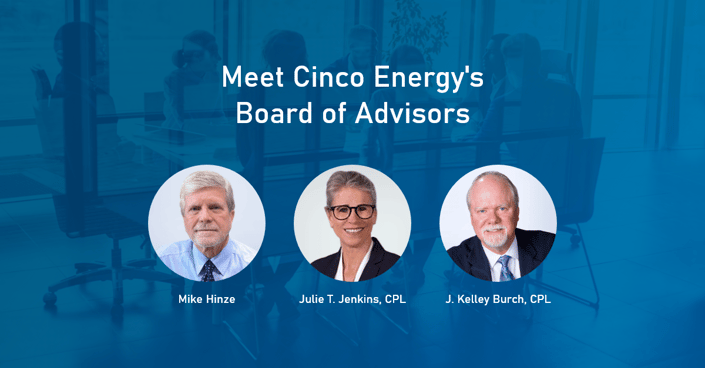 Joining the newly established Board of Advisors is Mike Hinze, Julie T. Jenkins, CPL, and J. Kelley Burch, CPL. The trio has over 100 years of diversified experience in all oil and gas sectors with specialties such as exploration & production, acquisitions & divestitures, production & business, leasing, joint operating agreements, regulatory compliance, and more.
"Cinco Energy is honored to be advised by such a distinguished group of industry thought-leaders," said Cinco Energy President Camille Nichols. "Their combined years of experience, expertise, and relationships within our industry will bring an unprecedented variety of insights, internally and for our clients. We firmly believe they will complement the Cinco Energy team as we continue to help our customers be successful in their projects."
Read more about Hinze, Jenkins, and Burch's individual experiences by reading their bios here.