Cinco Energy's Amanda Adams represented the company this October at the 2019 Exploring Energy Conference presented by the IPAA/PESA Energy Education Center. The one-day conference, held at the University of Houston, teaches high school students about the oil and gas industry and potential careers in geology, business, engineering, supply chain management, landman, and computer science areas.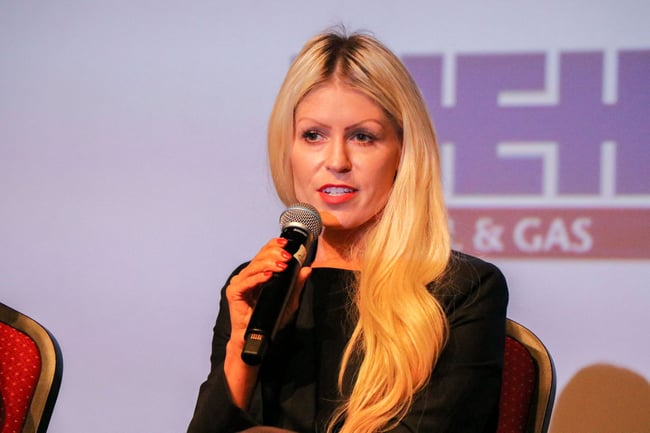 Adams, who spoke with other experts on a career panel, shared her experience and advice to over 1,300 high school students interested in learning more about possible career opportunities. The session ended with a Q&A that allowed Adams to provide additional guidance to the group of students.
The event offers a unique opportunity for oil and gas professionals to highlight their knowledge while giving students the chance to participate in an educational conference. To learn more about the event, visit the IPAA's website here.
Thank you for representing the land profession and Cinco, Amanda!